/
What Destinations Travel is About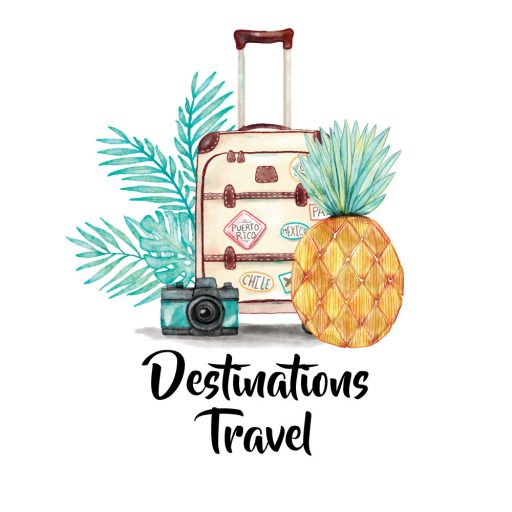 So, you're interested in traveling. Maybe even looking for a wedding planner, or someone to help you with your honeymoon. You might just be looking for some travel advice, or have a question about a specific destination. This post is to show you how I am different, and to get you excited to work with me.
Travel Professional meets Planner
Especially when it comes to romance travel, you do not have to choose whether you need help with the logistics, or the action of booking something, because I will do both for you. I really take the time to show you your options, help you choose and plan, then book everything for you. This is something I am proud of because I take everything into consideration from design, culinary, and travel into your big picture.
Trend-Setting
I really think in every industry there needs to be a trend-setter to help people realize there are other ways to do things. The old school travel agent, or booking agent is not what I am about. The travel, exploration, and real world experience was first before my agent training was done. This is important because I plan something for you that is original, not about what sell's best.
Let's get adventurous
Who doesn't want to knock a few things off their bucket list? We live in an age where getting out to see the world is at an all- time high. This is a super exciting era, and why I started my business in the first place. Having been to 6 continents, and continuously educating myself in bucket list travel allows me to give you the best experience possible. It's always more reassuring when someone has been or done what they are selling you, right?
Wedding Specifics
Destination Weddings, and related travel are a specialty of mine. I am travel experienced, an organized planner, and I love romance, so it's a great fit for me, and my clients. Of course the Caribbean is always a good option, but it doesn't just stop there. Why shouldn't you have the wedding of your dreams, wherever, and however you want?
Lifetime Relationship
It is a super big goal of mine to build relationships with my clients. I like to meet you in person (if possible), and find out your bigger picture, of why you want to travel, what makes you happy, your story, and how I can help with that!
Thanks for reading, and I hope we can connect one day!